What is Testing Engineer?
Role / Profile

Who can become ?

Recruiters/Job Opportunities
Who is a Testing Engineer?


A Testing Engineer is an expert who shows how to create a process that will best test a particular product in quality assurance, manufacturing or related areas. There are three types of testing strategies, which are grey box, black box and white box testing.
What is the role of a Testing Engineer?
What does a Testing Engineer do?
A testing engineer designs, builds and implements effective testing strategies. He/she works closely with program managers to improve the quality of the completed product.
Profile
A testing engineer plays a significant role in development of new systems. The job role includes:
• Working with development team to capture test case and make certain version management
• Providing feedback on serviceability in order to report it to concerned people
• Understanding the master test plan
• Setting up the required test beds
• Preparing the status report of testing activities
• Updating project manager about the progress of testing activities
• Giving mandatory information of a detect to developers
What are the skills required to become a Testing Engineer?
Technical knowledge is a basic requirement for this role. Other skills that recruiters look for are:
• Ability to work in a team
• Decision making ability
• Analytical skills
• Communication skill
• To learn and suggest process improvements
Career outcomes after a Testing Engineer certification
Following are the career opportunities available for a testing engineer:
• QA analyst
• Team coordinator
• Test manager
• Senior Test manager
• Business analyst
• Functional testing
• Regression testing
What is the average salary of a testing engineer?
Which profiles can go for a Testing Engineer profile?

A testing engineer profile is best suited for:
• Technical engineers
• Business analyst
• Software developers
• Anyone aspiring to be a testing engineer

Who can become a Testing Engineer?

Fresher– If you are serious about a testing career, take a certification that enhances your value in the job market. Showing the certification in your CV will add weightage to your career.
Eligibility for a Testing Engineer profile
Testing engineers must have a degree in electronics or related field. However, the role is open from an array of disciplines like:
• Physics
• Chemistry
• Mathematics
• Computer science

Non Experience– If you want to become a testing engineer, you need to earn a bachelor's degree in software engineering. You can also consider a professional certificate in testing that helps you to gain a grasp on testing tools like LoadRunner, WinRunner, etc.

Experienced professionals – A good tester should have basic knowledge of Linux commands and hands-on experience of automation tool. Besides, you must be comfortable working with other professionals and enjoy working with electronics and computers.

Why are candidates going for a testing engineer profile?

Testing is one of the essential parts in software engineering. Now testing organizations are hiring candidates who have testing knowledge of programming languages like SQL, BI tools and more. The demand for good testers is on the rise and having a knowledge in this area will add value for the testing professionals.
What do recruiters want in a testing engineer profile?

Recruiters look at the profiles of interesting professionals who can provide something more than a traditional candidate. They also look for certifications like ISTQB, which increase the worth in the job market.

Key skills: Database testing, Android, Test cases, ERP, SQL

Who are the top recruiters that hire testing engineers?

There are many popular firms like Gartner, Amazon, Google and Wipro that are hiring candidates having the ability to learn new things and keep up with the trends.
Data Insights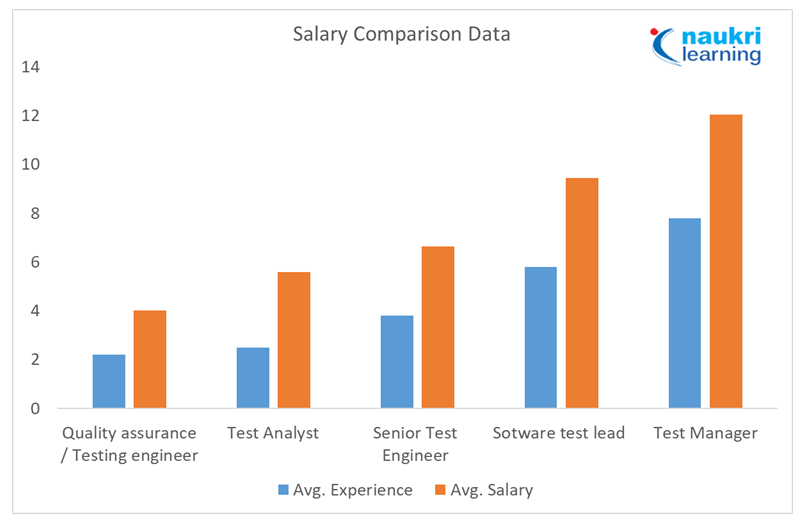 Companies Hiring

65535+ Jobs Available on Naukri