What is Taxation Manager?
Role / Profile

Who can become ?

Recruiters/Job Opportunities
Who is a taxation manager?


A taxation manager is responsible for reviewing corporate, partnership or individual tax returns and delivering quality tax services. The person ensures that tax reporting is accurate and in compliance with the industry regulations.
What are the responsibilities of a taxation manager?
Taxation managers provide advice to clients on how to minimise tax obligations. Some of the other responsibilities of a taxation manager are:
• Identifying and mitigating any tax-related risks.
• Providing effective tax planning advice and reviewing complex income tax returns.
• Assisting clients to achieve their tax goals with the help of proper auditing and risk management.
• Managing the tax processes and tax compliance according to the industry regulations.
• Coordinating the auditing and accounting staff for better tax return services.
• Making sure that the future fillings are in step with the tax laws.
What are the skills required to become a taxation manager?
To start a successful career as a taxation manager, you need to have the following skills:
• Proven experience in tax accounting.
• Excellent knowledge of tax compliance and industry regulations.
• High-level analytical and problem-solving skills.
• Practical knowledge of tax software and MS Office Suite.
• Strong communication skills (verbal and non-verbal).
What are the career outcomes of a taxation manager?
With experience as a taxation manager and improved skills, you can move into one of the following profiles in the future:
• Finance Manager
• Senior Tax Analyst
• VP – Finance/Head of Finance
• Chief Financial Officer (CFO)
What is the average salary of a taxation manager?
The average salary of a taxation manager is approximately ₹ 12.5 Lacs per annum. The salary can also vary according to the amount of experience, organisation and qualification. With a
certification in taxation
, one can have a better career growth in comparison to a non-certified professional.
What are the advantages of becoming a taxation manager?
The position of a taxation manager is associated with various essential responsibilities which can help you to establish a good career in the finance industry. Some of these are:
• Taxes will always be there and hence, there will always be the need for expert taxation managers who will handle the tax processes for a business or an individual client.
• If you love challenges, the profile of a taxation manager offers a lot. You can work on some of the mentally-challenging projects, which will help you to acquire vast experience in the field.
• As a taxation manager, you will be handling some of the major responsibilities of a company's tax processes. You will be in contact with the top management and get to learn more about business processes as well.
Which profiles can go for a taxation manager position?

• Staff Accountants
• Tax Associates/Tax Preparers
• Finance Associates

Who can become a taxation manager?

• Non-experienced professionals – If you do not have experience in the finance industry or have never worked in taxation, it can be difficult to become a manager. In order to gain the skills and have a better chance of starting a career as a taxation manager, you can go for a certification in GST or some other related courses.
• Experienced professionals – As an experienced professional, you are expected to have a good understanding of the tax laws and regulations. It is also beneficial to have other skills like management and accounting.

Naukri Learning offers various online accounting courses which you will help you to enhance your career, get better job opportunities and earn handsomely.

What is the eligibility criteria for a taxation manager?

There is no eligibility criteria in terms of academics or qualification to become a taxation manager, though, most of them are from a finance or math background. With the right interest and skills, you can fulfil your dream of becoming a taxation manager. A certification in finance management, accountant or taxation can give a boost in that direction.

Why are candidates going for a taxation manager profile?

Professionals from various profiles in the finance industry want to switch to a taxation manager position. Here are some of the reasons why:
• Staff Accountants – Professionals with basic accounting skills are eligible for the position of a staff accountant. Staff accountants prefer gaining skills and moving to a taxation manager as the career growth in taxation is swifter, with the knowledge of tax processes, than in accounting field.
• Tax Associates/Tax Preparers – Tax associates and preparers are entry-level professionals who have basic knowledge of taxation. With advanced knowledge and analytical skills, one can become a manager. This way, they can have a better profile and a higher average salary.
What do recruiters look for in a taxation manager candidate?

Recruiters usually look for the following points while hiring a taxation manager:
• Prior experience – Recruiters love to have candidates who already have some amount of experience in handling tax processes. However, if you display the requisite skills like with confidence, you will have a chance of getting the job without much experience. You can also go for a certification course in GST or IFRS.
• Key skills – Corporate taxation, direct tax, international taxation, GST, income tax, auditing, tax laws, etc.

Who are top recruiters that hire taxation managers?

Many big companies like to hire experienced or skilled taxation managers to handle their tax processes. Some of the top recruiters are Genpact, KPMG, AIG, Deloitte, Accenture, Reliance Capital and PwC.
Data Insights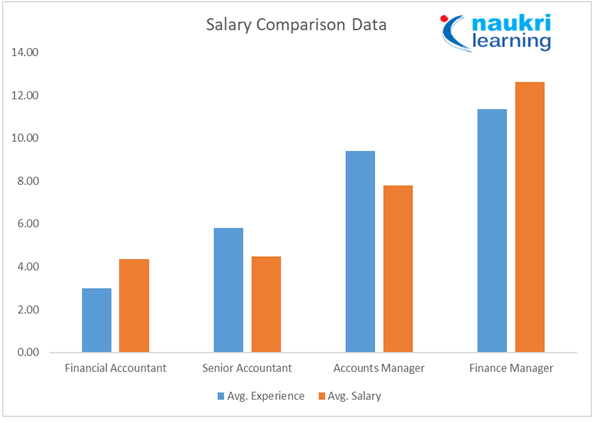 Companies Hiring




2234+ Jobs Available on Naukri