What is a Program Manager?
Role / Profile

Who can become ?

Recruiters/Job Opportunities
Who is a Program Manager?

A program manager manages numerous programs and the teams responsible for nurturing the projects and achieving its deliverables. He/she acts as a visionary leader for the overall program and coordinates resources, time and budget across the team.

What does a Program Manager do?


A program manager works beyond the completion of projects and ensures the overall honesty of the program. He/she has to deal with more strategic tasks to align the program to the business strategy and delivers ROI, return on investment.
Profile
The program manager is responsible for
• Defining the program's governance arrangements
• Facilitating the appointment of people to project teams
• The successful delivery of the whole of the proposed change
• Designing the program and monitoring its progress
• Managing program communication
• Monitoring for gaps in the program and rectifying where possible
• Ensuring the delivery of new products and services
• Managing dependencies between projects
Skills required to become a Program manager
These are the things that must be a part of your skillset helping you get the job easily.
• To be able to formulate the program by evaluating options with a clear sense of the main priorities
• To be able to create and share a vision effectively
• To be able to meet program requirements, both internally and externally
• To be comfortable reviewing and redefining the delivery plan whenever new information emerges
• To be able to manage and track program costs and deliver a successful quality program on time
Explore courses by designations similar to Program Manager:
Business Analyst Courses
What are the Career outcomes after a Program Manager Certification?
Following are the career opportunities available for a program manager:
• Operations manager
• Database administrator
• Senior program manager
• Product manager
• Senior technical manager
What are the advantages of a Program Manager?
• As a software developer, you can move to this profile helping you have a deep knowledge about the advancements to grow in the industry
• PMP certification helps developers and engineers jumpstart their career. It will be an advantageous move for those wishing to be successful in life
• If you are coming from technical or business background, taking up a certification in PMP will be a huge advantage. You will be able to help the project team and keep the schedule on track
• Depending on the program manager's experience, salaries can vary and go up to $143220
Which profiles can go for a Program Manager profile?

A Program manager profile is best suited for:
• Software developers
• Technical engineers
• Team managers
• Business solutions analyst
• Project executives
• Anyone aspiring to be a program manager

Who can become a program manager?

Non-Experienced professionals

If you are interested in planning a series of tasks and leading teams, you should consider a professional certificate. You can find these certificates proffered by scores of school, encompassing some with online study options. Topics covered in the training include budgeting, performance enhancement, risk assessment, scheduling and leadership.

Experienced professionals-In order to become a program manager, an important knowledge is required that can be used for various projects. You must have several years of experience in handling tricky political situations and people while delivering a successful project. He/she should also has a good knowledge of technique required for monitoring, planning and controlling programs.

What is the Eligibility Criteria for a Program Manager profile?

Program managers often hold a degree in management or related domain. Some get a post-bachelor's certification or a master's degree in project management. It is important that program managers must have strong organizational and analytical skills so that they can motivate colleagues and handle priorities in a stipulated time frame.

Why are candidates going for a Program Manager profile?

In the age of agility, program managers are becoming vital in their companies. There is a huge demand for these professionals and will grow significantly by 2020. Breaking into project management field recognizes your knowledge and abilities. Moreover, a certification can lead to greater earnings, career opportunities and advancement. This role is beyond a job title while you gain a sense of personal satisfaction. It enables for greater recognition from peers and prepares you for greater job responsibilities.
What do recruiters want in a Program Manager profile?

Recruiters look at interesting experts who can proffer something more than a traditional candidate. They look for candidates having great experiences and qualifications like PRINCE2, P3O, PMP, etc.

Key Skills: Data analysis, PMP, Agile, Auditing, Project management, business operations

Top Recruiters who hire Program Managers

There are many renowned companies like Philips, Amazon, Apple, Accenture, Microsoft and Google which are hiring program managers who have the ability to motivate, plan and organize others to achieve program objectives.
Recommended skills for Program Manager
Data Insights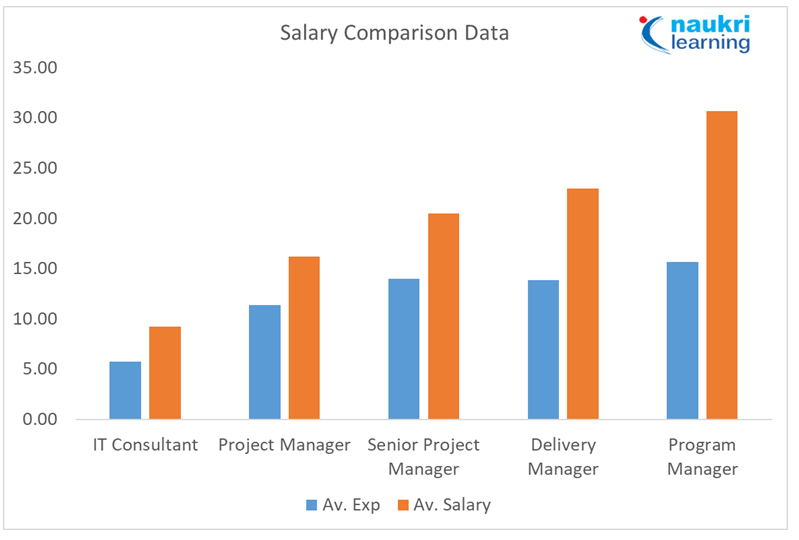 Companies Hiring




59081+ Jobs Available on Naukri