What is Market Researcher
Role / Profile

Who can become ?

Recruiters/Job Opportunities
Who is a Market Researcher?


A market researcher is someone who collects data on customers and consolidate into actionable items and presentations. He/she has to create a project plan, manage data collectors and prepare briefs and commission research.
What does a Market Researcher do?
Market researchers help companies figure out what to sell, how to design surveys and examine potential sales of a product or service.
Profile
Market researchers assess customer preferences in order to help companies decide how to advertise, shape and market their products and services. Some of the other responsibilities of a market researcher are:
• Assessing future trends
• Co-coordinating research projects
• Managing market research projects like designing methodology, implementing research and creating questionnaires
• Translating data into summaries and analysis
• Commissioning surveys
• Analyzing data and incorporating into marketing strategy
What skills are required to become a Market Researcher?
Following skills are necessary to be eligible for a role of a market researcher:
• Basic SQL knowledge
• Strong analytical skills
• Intelligent, motivated and curious by nature
• Client focused
• Fast paced, independent thinking
• Able to detect problem and come up with solutions
• Ability to manage multiple projects
• Develop and maintain sampling methods
What are the career outcomes for a Market Researcher?
There are many options to build a career as market researcher, which are as follows:
• Market research analyst
• Survey researcher
• Senior research manager
• Marketing manager
• Customer insights manager
What is the average salary of a Market Researcher?
The average salary for a Market Researcher approximately is Rs 400,000 annually. Skills that can influence the income for this job are online research, market research and research analysis.
What are the advantages of a Market Researcher?
Here are the top benefits of a market researcher:
• Helps identifies opportunities in the marketplace
• Estimates the likely sale of a new product
• Helps establish trends and market positioning
• Gets excellent wages depending on the experience and size of the organization
• Measures reputation and identifies potential problems
Which profiles can go for a Market Researcher role?

This is perfect for those who like to improve their skillset and make their resume standout with additional skills.
• Marketing analyst
• Business manager
• Sales manager
• Product manager
• Marketing executive

Who can become a Market Researcher?

Fresher- Fresher can benefit from internships in marketing or business. There are many course options for graduates focus on the necessary skills required to become an entry level market research analyst. With additional skills and knowledge, you can go up to senior level.

Non experience - Market research analyst needs a bachelor's degree in market or related field to become a market researcher. If someone has no experience, he/she can take up a course in marketing, statistics or research methods to gain some basic knowledge.

Experience - One needs to have a bachelor's or master degree to build a career as a market researcher. Work experience in analyzing data, collecting data and writing reports will be helpful in finding a job in marketing.

What is the eligibility of a Market Researcher?

A market researcher requires a minimum of a bachelor's or master's degree in business, sales or marketing. After a degree, he/she can build a career in several areas. They could help the companies in organizing data, creating reports or development of new products.

Why are candidates going for a Market Researcher profile?

Employment of market researcher is expected to grow by 32 percent through 2022. Companies are hiring market research analysts in huge number to develop marketing strategies. If you are ready to work under pressure and tight schedules, take up a certification program in marketing or business to have better job opportunities.
What do recruiters want in a Market Researcher profile?

Prior experience- A recruiter focuses on education, work experience and accomplishments. There is a lot they do to find the right talent for the company like business awareness, good numerical and communication skills.

Key skills: Industry research, analysis, transmission, pricing analysis, competitive intelligence, etc.

Top recruiters who hire Market Researcher

Companies like Nielsen, Accenture, WNS, Deloitte, Amazon and Hitachi are looking for market researcher who will show excellent organizational skills and have the ability to take on challenges.
Data Insights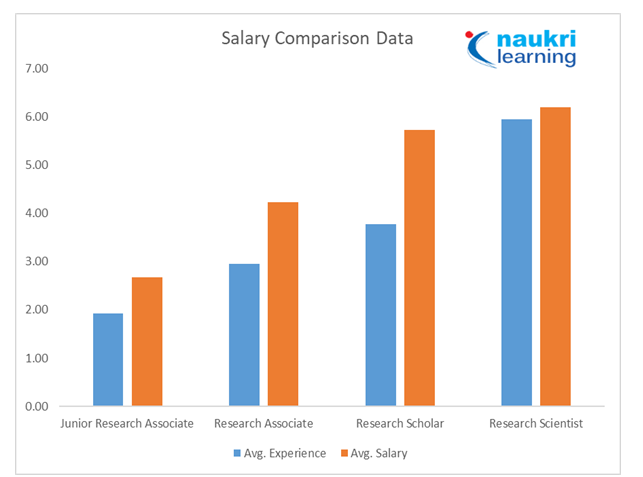 14478+ Jobs Available on Naukri