What is a Financial Analyst?
Role / Profile

Who can become ?

Recruiters/Job Opportunities
Who is a Financial Analyst?


A financial analyst is a person who does financial analysis for internal or external clients as a core part of the job. One of the most important roles in the financial services industry, financial analyst works for insurance firms, banks, KPOs and investment companies.
What is the role of a Financial Analyst?
The role of a financial analyst is very determining and includes the following:
• To evaluate the relative quality of a variety of securities in a given industry
• To analyze trends in terms of revenues of a business entity
• To cater to the need and requirement of the organization
• To determine future earnings of business companies
• To improve financial status by recommending actions to management
• To stay abreast of developments in the domains of finance, technology and economic theory
What are the skills required to become a Financial Analyst?
To become a financial analyst, one needs to have a bachelor's degree in finance. Some of the other skills to become a successful financial analyst are:
• Good communication skills to convey message effectively
• Critical thinking
• Analytical skills
• Decision making
• Complex problem solving skills to evaluate options and implement solutions
• Learning strategies
• Knowledge of mathematics, statistics and their applications
What are the career outcomes for a Financial Analyst?
A career as a financial analyst not only broaden the income opportunities but offers lucrative financial analyst jobs.
• Banking associates
• Quantitative analyst
• Portfolio manager
• Budget analyst
• Investor relations manager
• Regulatory compliance manager
• Trader
What is the average salary of a Financial Analyst?
The average salary of a financial analyst is Rs 355,717 annually. The skills that can increase pay for this job are finance modelling, SAS, budgeting and valuation.
What are the advantages of a Financial Analyst?
• Opportunities for advancement
• Increased job security
• Greater career flexibility
• Can work in an array of industries
• Can reveal real insights about what is driving organization performance
Which profiles can go for a Financial Analyst profile?

A Financial Analyst profile is well suited for:
• Commerce graduates
• Fresher
• Quantitative analyst
• Business analyst
• MBA students looking to make a career in finance

Who can become a Financial Analyst?

Fresher- Earn a degree from a reputable university and focus on business, finance and economics. Once you have obtained the degree, consider taking a certification to advance your career.


Non Experienced professionals- If you are looking to build a career in finance, go for the most sought after certification in finance. The course will help you gain an in-depth understanding of financial modeling techniques and applications of excel.

Experienced professionals- A financial analyst must have a bachelor's degree in finance or a related field like economics, statistics or mathematics. One can also consider a master degree in finance to relish greater opportunities for salaries and jobs. Besides, he/she must also have a wide range of skills like data analysis, financial modeling and enterprise resource planning to excel in this industry.

What is the eligibility for a Financial Analyst?

You must have a degree in finance, accounting, business or economics to become a financial analyst. Additionally, many employers hire candidates who have certifications to create a lucrative career in this industry.

Why are candidates going for a Financial Analyst profile?

The finance field opens up scores of possibilities to commerce and MBA students. They can go in this field as financial analyst with skills in risk management, emerging markets or strategy. This career can lead to chief officer profile in the organization. As hiring heats up, finance jobs are on the rise. The market is booming for graduates of master of finance and expected to remain strong.
What do recruiters want in a Financial Analyst profile?

Prior experience

When a recruiter hires a financial analyst, he/she finds the perfect fit for an organization's culture. Some of the most influential skills recruiters look for in a financial analyst are exceptional leadership, problem solving, decision making, adaptable communication, confidence and advancements in technology.

Key skills: Cost accounting, auditing, marketing, support, TDS, direct tax, automation, budgeting, etc.

Top recruiters who hire a financial analyst

Hewlett Packard enterprise, intel, NTT data, American express, RBC financial group are looking for financial analysts who have strong education background, professional experience and hard skills to analyze a variety of information in the finance field.
Data Insights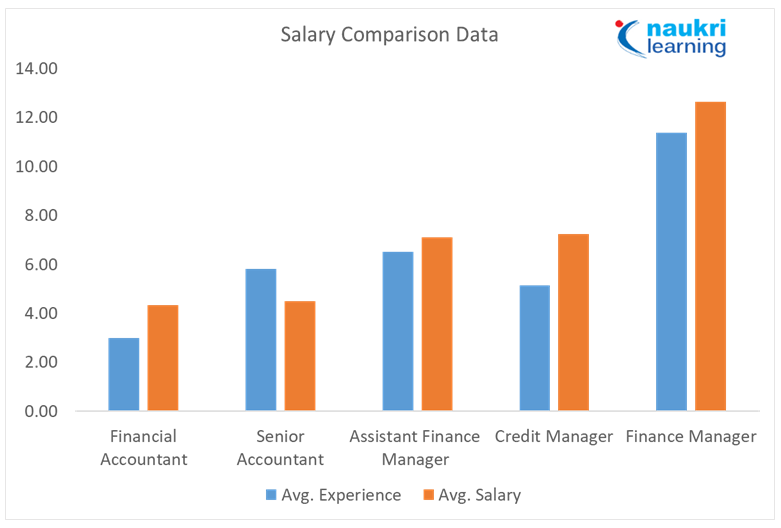 17967+ Jobs Available on Naukri