What is a business analyst?
Role / Profile

Who can become ?

Recruiters/Job Opportunities
Who is a Business Analyst?


Business Analysts are responsible with the research of an organisation's business needs and coming up with solutions to the business problems. The solutions can be anything from software development to process improvement; even include strategic planning and policy development. In the IT industry, Business Analysts are usually the communicating bridge between the IT and the business stakeholders.
What does a Business Analyst do?
The role of business analysts have evolved over the years. However, the common responsibilities of all business analysts are the same.
Following are some of the roles played by a business analyst:
• Documents the business processes or systems of an organisation
• Assesses the business model and its integration with technology
• Translates business requirements into technical requirements
• Managing risks by ensuring that the business requirements are being met before investing more into system development
Skills/Tools associated with Business Analysis
• Knowledge of requirement analysis and modelling
• High-level documentation skills
• Ability to gather, review and analyse data requirements
• Skills to create conceptual prototypes and mock-ups
• Ability to use basic office tools like MS Office, modelling tools and other tools used in business analysis
• Knowledge in programming can also be helpful
• Clear communication skills
What are the Career Outcomes after a Business Analyst Certification?
Getting a business analyst certification
can propel your career into new dimensions. With the right amount of experience, you can expect the following career developments in your career journey:
• Senior Business Analyst
• Project/Business Managers
• Business Process Architects
• Product Head/Owner
What is the average salary of a Business Analyst?
The average salary of a professional having 0-3 years of experience is around ₹ 4 Lacs per annum, while a Business Analyst with more than 3 years of experience earns an average of about ₹ 7 Lacs per annum. With experience and certification, the average salary also increases. The average salary can go more than ₹ 16 Lacs per annum for someone with more than 10 years of experience.
What are the career advantages of becoming a Business Analyst?
For those who are looking to make a switch to a business analyst position, there is always a doubt if it is going to help your career. Here are some of the reasons that will prove you are going to make the right choice:
• Business analysts have a better average salary as compared to generic software development roles.
• With a focus on your communication and leadership skills, there is a better chance for IT professionals to move up to leadership positions after switching to a business analyst role.
• Sales professionals who have good communication skills can learn some of the technical skills associated with business analyst profile to get better career opportunities.
• Data analysts who are in a general profile can earn more by moving to a business analyst profile.
Which profiles can go for a Business Analyst role?

• Fresh MBA Graduates
• Data Analysts
• Software Developers/ Engineers
• IT Analysts/Testers
• Project Managers
• Sales professionals

Who can become a Business Analyst?

• Fresh MBA graduates – If you are a fresh MBA graduate and want to become a business analyst, you can easily get opportunities if you have the skills and are certified.

• Non-experienced professionals- If you do not have experience in the field, recruiters are less likely to hire you. Hence, such professionals take up a course in business analysis to gain the required skills and get certified.

• Experienced professionals – With the required experience in business analysis, it would be easy for you to get a job.

Naukri Learning offers various online courses for aspiring business analysts that can help them to improve their career, get better jobs and higher salaries.

What is the Eligibility Criteria for a Business Analyst profile?

There are no fixed eligibility criteria to become a business analyst. However, it is preferable to have skills in MS Excel, data modelling and documentation. Most of the business analyst professionals are from IT background, have an MBA degree or are certified in one of the prominent business analyst certifications.

Why are candidates going for a Business Analyst profile?

There are a lot of professionals who are looking for a business analyst profile, because it not only has a good industry average salary but also offers them with new challenges in the long term. This makes it a dynamic profile, where there is scope for growth and be an important part of the business side of an organisation. Hence, many candidates look to become certified professionals with the help of online courses.

Here are some of the common reasons:

• MBA Students-Nowadays many organisations like to hire fresh MBA graduates as business analysts, but the competition is usually high. Therefore, students prefer to do certification courses in order to improve their chances of getting a business analyst profile
.
• Software Engineers/Developers, IT Analysts/Testers-Every software engineers/developers and IT analysts/testers are well-versed with programming languages, increasing the competition between them and makes it difficult to get good hikes. These professionals with skills in business analysis can go for a business analyst profile and earn better packages.
Career growth in business analysis profile is also very high if professionals can learn the tools and techniques in the field.

• Data Analysts-Data analysts who are certified can easily go for a business analyst profile as the average salary of business analyst is better than data analyst and there is also more flexibility in the role.

• Sales professionals-Sales professionals want to move to a business analyst profile as it provides good career growth and a move away from hectic sales numbers or targets.
What do recruiters want in a Business Analyst candidate?

Recruiters usually look for the following areas while hiring a Business Analyst:

• Prior experience – Any prior experience in the field can make the recruiters interested in you. It is also great if you can have any transferable skills like requirement analysis, analytical abilities and documentation skills.
Without any prior experience, you can go for a professional training course to get the necessary skills.

• Key Skills – MS Excel,data analysis, data/financial modelling, SQL and documentation skills

Top recruiters who hire Business Analysts

Business analysis is an important area of business and organisations try to hire the best professionals in the industry who can make meaningful impact on their business. These professionals can help the companies to document the business requirements and provide solutions to business problems.
A number of top companies like Accenture, HCL, Oracle, Gartner, KPMG, Deloitte and Cognizant hire business analysts.
Recommended skills for Business Analyst
Data Insights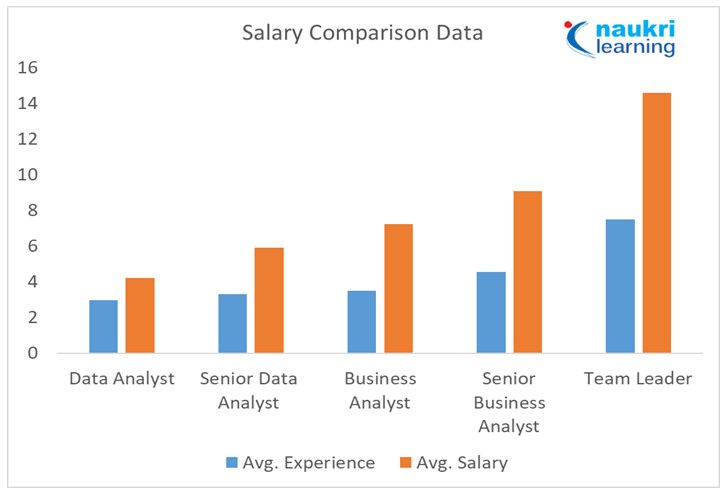 Companies Hiring



3509+ Jobs Available on Naukri