What is Advertising Executive?
Role / Profile

Who can become ?

Recruiters/Job Opportunities
Who is an Advertising Executive?


Advertising executives are the primary creative force behind a campaign. They have to supervise the campaign and the team working on it. An advertising executive makes sure the needs of the clients are nurtured in the range of their budgets.
What does an Advertising Executive do?
An advertising executive spends more time brainstorming and discussing creative direction. He/she works directly with clients to appreciate business and marketing objectives.
Profile
Advertising executives handle all forms of advertising encompassing sales, marketing and research. Some of the other responsibilities of an advertising executive are:
• Negotiating time-scales and budgets
• Staff supervision
• Passing proposals to appropriate staff
• Possessing the ability to meet deadlines and organize details
• Working with marketing directors to implement promotional campaigns
• Maintaining the relationship of the company with the client
• Report writing
• Delivering final products for review
What skills are required to become an Advertising Executive?
You will need:
• Good communication and interpersonal skills
• Good to analyze large amounts of information
• Able to grasp information quickly
• Commercial awareness
• Passionate for advertising
• Enthusiastic and imaginative
• Influencing and negotiation skills
What are the career outcomes for an Advertising executive?
Following are the career outcomes for an advertising executive:
• Communication coordinator
• Media planner
• Social media manager
• Media associate
• Copy writer
What is the average salary of an Advertising Executive?
The average salary of an advertising executive approximately is Rs 450,000 annually. It depends on skills, experience and job title. Certification can allow you to increase your income for this job.
What are the advantages of an Advertising Executive?
Some of the advantages of an advertising executive are:
• Great learning opportunity of selling and developing strong concepts and maintaining clients
• Attracts talent from different disciplines
• Endless opportunities for great advancement
• Focuses most of the time working on creative and innovative project
• Great benefits like a steady income and an adequate retirement plan
Which profiles can go for an Advertising Executive role?

This is best for:
• Copywriter/blogger
• Social media consultant
• Public relation executive
• Anyone interested to make a career in social media marketing

Who can become an Advertising Executive?

Fresher- Individuals need to have a bachelor's or master degrees in marketing or business to start as an entry level position in advertising. In addition to this, the course will help you gain a thorough knowledge of social media marketing. You will learn the techniques to entice the audience and be effective marketers with the help of this course.

Non Experience - If you don't have an experience, don't fret. Take up a certification course in advertising and develop critical thinking and interpersonal skills. With experience, you can take advantage of opportunities and stand out from the crowd.

Experience - To become an advertising executive, one needs to have a bachelor's degree in marketing, business or related field. For this, you will need an intern ship. Besides this, you have to be flexible, creative and pay attention to detail.

What is the eligibility of an Advertising Executive?

The minimum eligibility of an advertising executive is a bachelor's or master's degree in advertising, marketing, business or similar field. You will also need to have strong communication, management, interpersonal and teamwork skills.

Why are candidates going for an Advertising Executive?

Advertising has been a main part of the marketing industry. Many people are responsible for the promotion of product, service and image. This industry is expected to grow by 2018. And all those who are creative, think out of the box and interested in this job profile, get a credential that offers coursework in product development, business management and product development. You can consider internships to develop skills in this domain.
Top recruiters who hire Advertising Executive

Prior Experience - The recruiters do a keyword search through a resume to find candidates experience in commercial awareness, team working skills and effective organizational abilities. Besides this, they look for education and accomplishments.

Key skills: Events promotions, team management, communication, new client acquisition, market analysis

Top companies who hire Advertising Executive

There are many companies like panoramic universal, Amazon, NBC universal, Infoedge are looking for talents who have the ability to grow and maintain sales revenue and work closely with management to oversee client's campaigns and communicate performance results.
Data Insights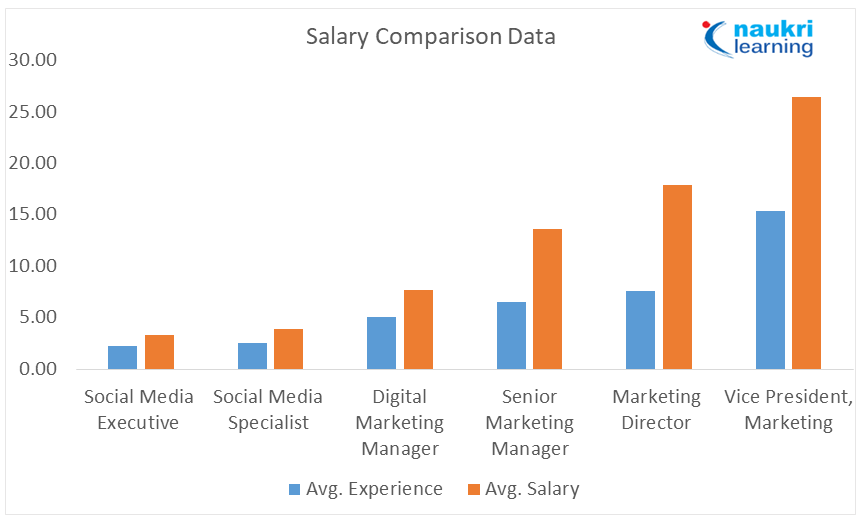 10328+ Jobs Available on Naukri